A couple EDC click pens created today that are available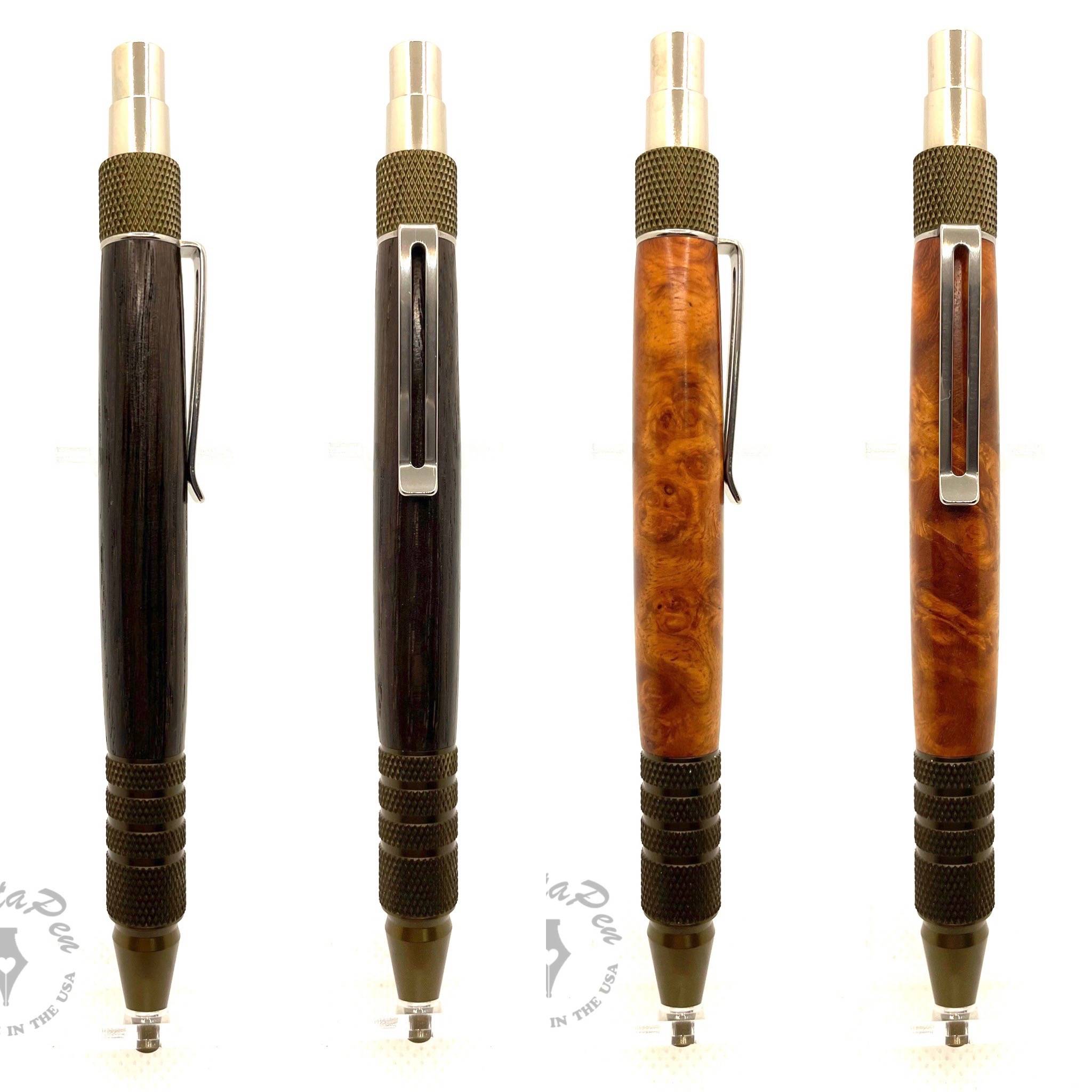 Here are a couple EDC click pens that was created today. Both has a burnt bronze aluminum hardware with a stainless steel clip and a all metal Schmidt click mechanism.
This first one is a Bog Oak wood that has a history:
Bog oak was originally discovered in the British Isles, with Ireland yielding the greatest amount. Now, although discoveries of this wood are still rare, there are several parts of the world where buried trees are being unearthed.
The attraction of Bog oak is most notably it's color--it is black or very dark brown. Scientists say the older the oak (up to 5000 years old), the more consistently black it is likely to become. The other attraction is the age--these trees were all buried over 2500 years ago.
The second one is a Amboyna Burl wood that was stabilized. The patterns are very unique.